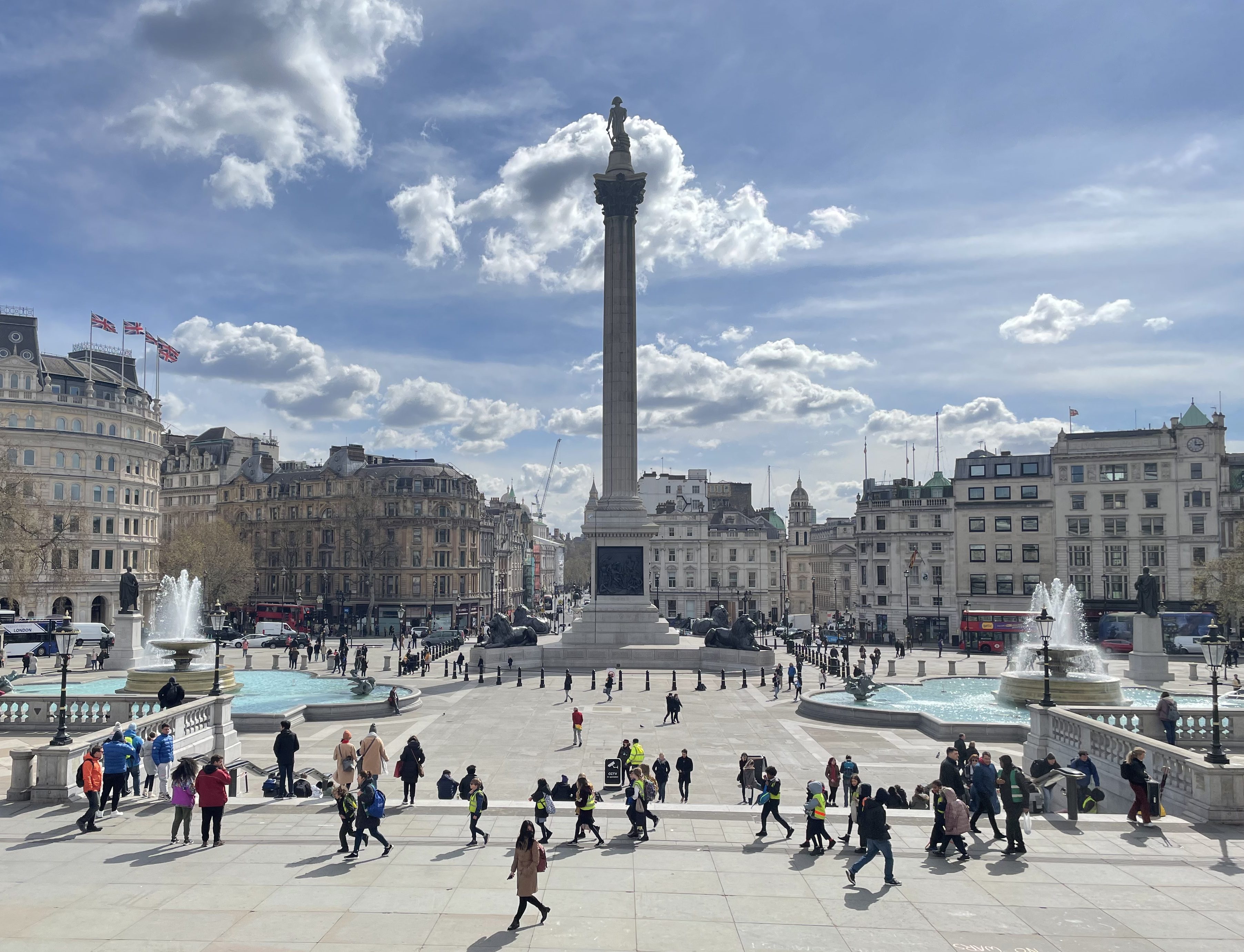 Hellos and goodbyes at JLGC
With the end of the fiscal year comes the annual change of staff at JLGC. After two years in the UK, four Assistant Directors have now returned to their respective local authorities in Japan: Ms Ayako Haginowaki from Gifu Prefecture, Mr Kyohei Hamamoto from Tokushima Prefecture, Ms Marina Kaneko from Okayama City and Ms Azusa Shinno from Fukushima Prefecture. A member of local staff, Ms Karine Tollari (Communications and Research Officer), also leaves JLGC at the end of March.
Thankfully, such numerous farewells also come with welcomes. This April, JLGC staff will be joined by Mr Atsuya Nakagomi from Yamanashi Prefecture, Ms Itsuka Fukuda from Gifu Prefecture, Mr Takaaki Nishida from Wakayama Prefecture and Mr Kohei Hata from Kobe City. Although the rest of the staff at JLGC was sorry to see so many of their number leave, they wish them all the best in their future endeavours. JLGC staff are also glad to be welcoming their new colleagues and look forward to working with them to continue supporting the international activities of Japanese local authorities overseas. 
Online seminar series
In addition to its annual JLGC Seminar which, once again, took place online on 15 February on the topic of Local Food Strategy in Japan and the UK (read more about this here), JLGC also continued holding its Online Seminar Series. These online talks held in Japanese are designed to give local government colleagues in Japan an insight into public policy and good practices in the countries within JLGC London's purview (which includes the UK, Ireland, Germany, Austria and Scandinavia). 
The topic for JLGC's twelfth online seminar was 'Gender Politics and Policy in Germany'. In this seminar, held on 19 January, Ms Jasmin Rückert, Researcher at Heinrich-Heine University in Düsseldorf, gave an overview of Germany's past gender policies, from the Weimar Republic to the Merkel administration. She then described the Gender Equality Strategy announced by the Federal Government in 2020, specific measures in different states (or Länder) and the impact of coronavirus. 
In our next online seminar, which took place on 21 January, JLGC welcomed a former First Secretary at the Embassy of Japan in the UK, Mr Shuhei Takaoka, as well as Mr Jun Jishu, Director at the Japan National Tourism Organisation's (JNTO) London Office and Ms Rie Yoshitake from Sake Samurai (Japan Sake Brewers Association). This seminar aimed to offer an insight into the perceived differences between how Japan and the UK have faced the coronavirus pandemic on a range of topics, including the impact on youth mentality, tourism and the alcoholic beverage industry.  
Lastly, JLGC held the Online Seminar Series' 14th installment on the topic of 'Realising a Community-Based Circular Economy – Lessons from the Netherlands' on 22 February. In this seminar, Mr Akihiro Yasui, President of Circular Initiatives & Partners, explained the role local governments must hold to achieve the transition to a circular economy and suggestions on how to run public-private partnership with this objective in mind. He also introduced innovations for changing citizens' way of thinking, all of which using supportive evidence from case studies in the Netherlands, which aims to make a complete transition to a circular economy by 2050.   
Public relations activities round-up
JLGC London continues to share the Tokyo Metropolitan Government's English newsletter which promotes the city's pioneering policies and initiatives to overseas audiences.  
March 4, 2022

WHAT'S UP vol.2

1

Tokyo Governor Koike's Video Message on International Women's Day

February 18, 2022

WHAT'S UP vol.20

Governor Koike's participation in the UK House of Lords Environment and Climate Change Committee meeting, Press conference at the FCCJ

and others.
On behalf of the Tokyo Metropolitan Government, JLGC London has also been sharing news on its social media platforms from the website TOKYO UPDATES, which provides information about the attractions of Tokyo and daily life in the capital. 
For more back issues of WHAT'S UP from TMG's International Affairs Division, click here.  
To keep informed of any future updates such as these follow us on Twitter, LinkedIn and Facebook.
Surveys and research  
JLGC continues to support the international activities and research requests from various Japanese local authorities overseas. In recent months, several of these have included:
cities leading the way in researching the use of therapy pets and disease detection dogs (including for Covid-19)

local policy innovations around digital transformation, the environment and the Sustainable Development Goals

content and engagement opportunities at international conferences
national and local legislation for the storage of lithium-ion batteries with regard to fire hazards
national language education courses and support mandated by national and local governments to migrants in Scandinavian countries and the UK, from nursery school children to working-age adults
Japan House's Event Series Tōhoku 3.11, Forward to the Future 
From 5-13 March, Japan House London held a series of events exploring the recovery of the Tohoku region in north-eastern Japan, which a member of staff from JLGC, Assistant Director Azusa Shinno, attended. 
Organised by the Reconstruction Agency and Japan House, the event aimed to dispel preconceptions about the area and to work toward the lifting of import restrictions by raising awareness of the progress of recovery in the affected areas. 
The Event Series was held both in-person and online. At the venue, there were exhibits on Tohoku food, sake and tourism, as well as various workshops. Visitors could discover and paint traditional toys from the area, such as the Miyagi Prefecture's Naruko Kokeshi dolls, or the Okiagari Kobōshi dolls from Fukushima Prefecture, which always stand up again after falling over and are a great symbol of recovery and hope. In another workshop, participants could experience sashiko, a traditional style of embroidery from Iwate Prefecture, while learning about the Otsuchi Sashiko Project, an initiative for local revitalisation started by women in Otsuchi. 
Ms Shinno spoke with a couple from Kent who took part in a workshop about painting the Okiagari Kobōshi dolls from Fukushima Prefecture. They said: "We love Japan and we have been to Tokyo, Kyoto and Hokkaido, but we didn't know about the earthquake in Fukushima. 11 years after the earthquake, we are glad to see how much it has recovered. Since Fukushima is only an 80-minute train ride away from Tokyo, next time we go to Japan, we would love to visit." 
The workshop took place each day of the event series and was a great success, with many participants enjoying expressing their creativity and ingenuity through their painting. 
More information about the Event Series Tohoku 3.11, Forward to the Future can be found on Japan House London's website here.