Each year, JLGC holds our annual Seminar to share practices in Japanese local public policy with UK local government officials and related organisations. This year's Seminar was on the theme of 'Local Food Strategy in Japan and the UK: Healthy Nutrition for All'.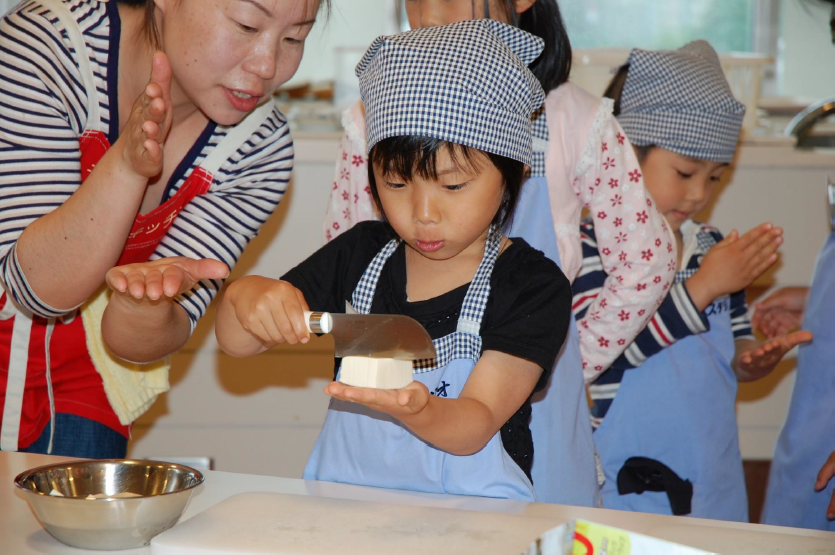 Mindful of the need to maintain a healthy society for an ageing population and educate the importance of dietary health for everyone, Japanese local authorities have been at the forefront of promoting nutritional awareness with their targeted approach towards food education at all levels of society.  
There has also been a growing interest in the UK regarding healthy eating, as indicated by the anticipated Food Strategy White Paper and the government's focus on improving people's knowledge of health and nutrition. Policymakers have sought through local action and national programmes to address unhealthy eating habits and access to affordable food as part of the local public health duty, especially in disadvantaged areas, in order to lay the foundations for a healthier and more sustainable society. 
This year's JLGC Seminar looked at the role of local government in achieving a healthier post-pandemic society through a dialogue among local officials, academics and health professionals aimed at understanding how local residents can be better engaged around dietary choices. In this context of growing interest in the subject of healthy eating and food strategies, we at the Japan Local Government Centre felt the seminar could not have been more timely. 
To catch up on the contents of the event, click below to watch the recording of the Seminar. 
We were delighted to welcome the following speakers at the Seminar: 
Moderator: Heather Jameson, Editor at The Municipal Journal 
Opening remarks: Yasuyuki Suzuki, Director General, Japan Local Government Centre 
Session 1
Presentation by Professor Yukari Takemi, Graduate School of Nutrition Sciences, Kagawa Nutrition University​ 
(Click here to download the presentation slides)
Panel discussion and Q&A 
Professor Yukari Takemi

 

Nat Defriend

, Interim Chief Executive, Participatory City Foundation

 

Vickie Hacking

, APSE Principal Advisor on School Food and Secretariat Lead for the All-Party Parliamentary Group on School Food

 

Sofia Parente

, Sustainable Food Places Policy and Campaigns Coordinator, Sustain: the alliance for better food and farming



Session 2 
Presentation 1 by Chihiro Oizumi, Senior Section Chief, Food Education Promotion Office, Health Promotion Division, Sanjo City Government (Click here to download the presentation slides)
Presentation 2 by Noriko Nakata, Manager, Food-based Community Development Division, Planning Department, Obama City Government (Click here to download the presentation slides)
Panel discussion and Q&A 
Professor Yukari Takemi

 

Chihiro Oizumi

 

Noriko Nakata

 

Jayne Jones

, Commercial Manager, Argyll and Bute Council 

 

Professor Jim McManus

, Director of Public Health, Hertfordshire County Council and President, Association of Directors of Public Health



Closing remarks: Heather Jameson