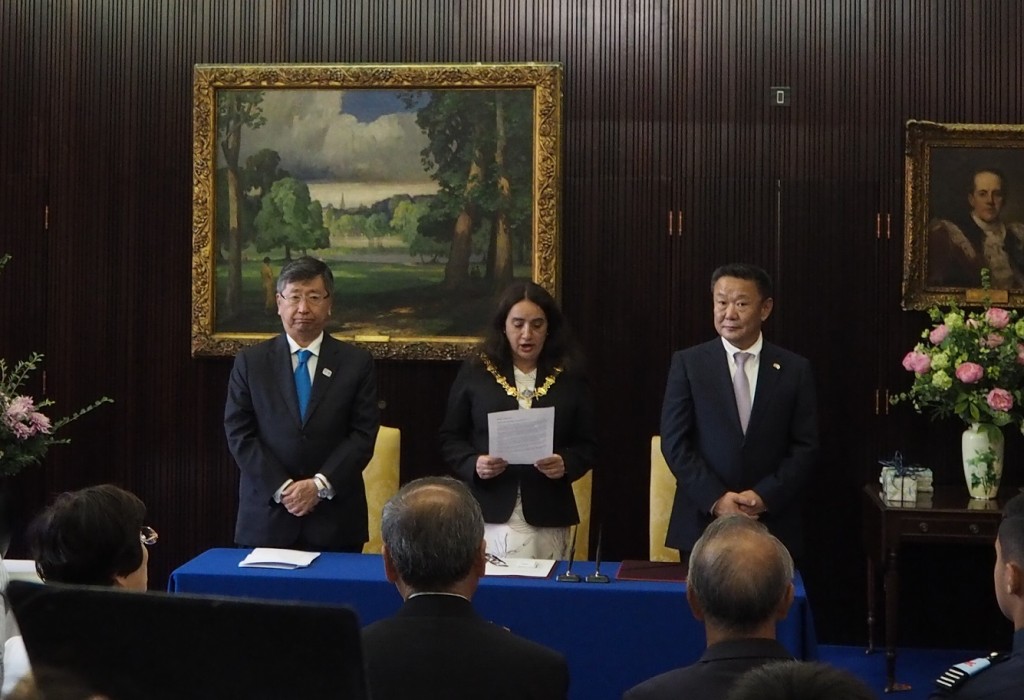 On 20 July, a delegation from Motomiya City in Fukushima Prefecture led by the city's mayor, paid a special visit to Royal Borough of Kensington and Chelsea for the Sister Garden Memorandum of Friendship Signing Ceremony. The occasion marked the fifth anniversary of the Fukushima Garden in Holland Park's which will be twinned with the English Garden in Motomiya that is due to open in November this year, symbolising the mutual support for the people of both Motomiya and Kensington.
The signing of the memorandum by the Mayor of Motomiya City, Mr Gigyo Takamatsu and the Mayor of Royal Borough of Kensington and Chelsea, Cllr Marie-Therese Rossi, took place at the borough's town hall. The event was witnessed by HE Ambassador Tsuruoka, as well as junior high school students and ordinary citizens who were part of the delegation, ensuring that the momentous occasion was to be shared with all levels of society.
Following the signing ceremony, the Kensington Mayor took the visitors to the Fukushima Garden providing an opportunity to marvel at the garden's beauty while reflecting on the hardships and strength to overcome the effects of the Great East Japan Earthquake. At the garden, the Motomiya junior high school students gave a speech in English before Mayor Rossi invited the guests to help plant a tree.
The visit concluded with a reception at the town hall in which the attendees donned a crimson happi jacket specially designed by the group from Motomiya City for the occasion. The lapel read in Japanese "Connect to the future" which was pointed out by the Ambassador in his speech highlighting the importance of including young people in international exchanges, while the reverse read in English "Our heartfelt thanks to the UK for their support" which needed no explanation.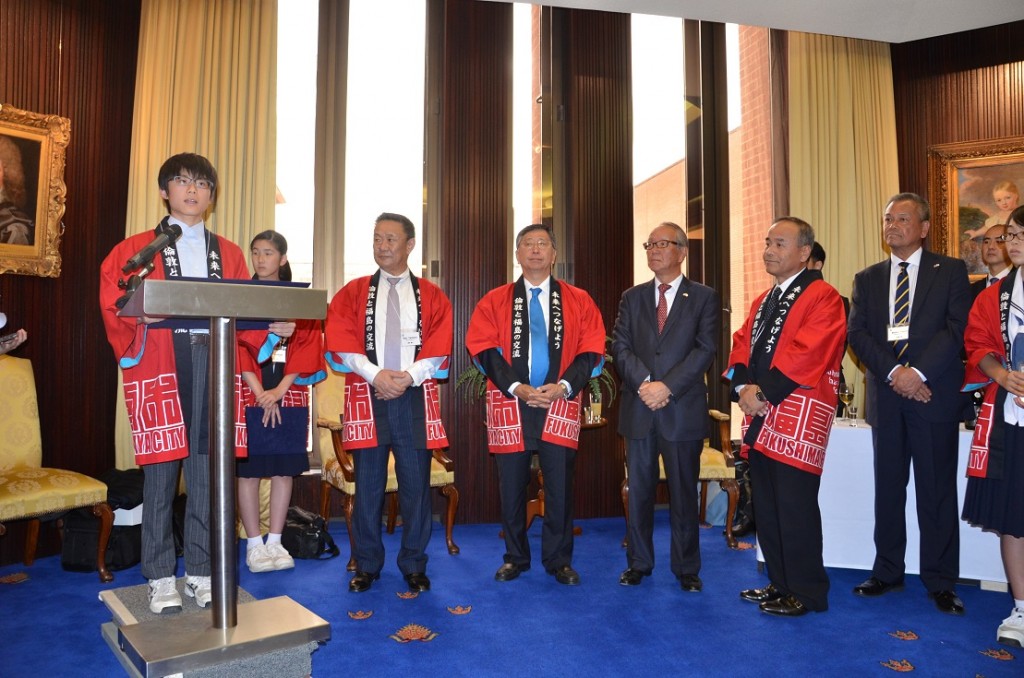 Regardless of a memorandum being signed, the event helped to foster new relations across different generations while deepening the existing friendship between London and Fukushima, and with the recent tragedies in the borough and other parts of London, the ceremony was even more poignant.