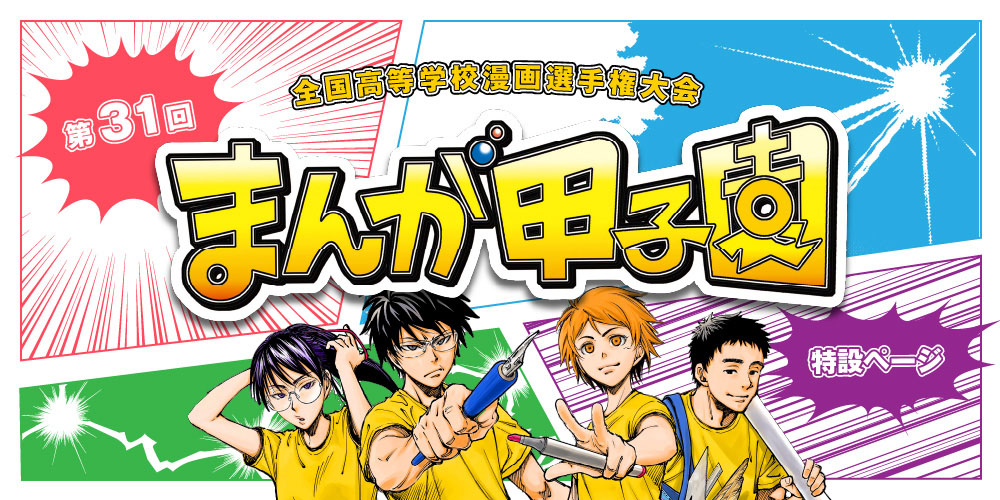 Entries are being accepted for Kochi Prefecture's well-established competition where teams of high school students compete on manga creations. This competition started in 1992 and celebrated its 30th-anniversary last year. Since 2014, schools from overseas also started entering the competition, and we are seeing approximately 300 schools participating each year from Japan and overseas.
Teams of three to five students each work together to draw a one-page manga in accordance with a specified theme for the preliminaries. Those who manage to pass the preliminaries gather in Kochi during summer for the main round.
Teams in the main round (semifinals, revival round, finals) stand a chance to win the grand prize and other awards. This means prize money, drawing materials, and more! In addition, during the main round, talented students may even be scouted by major manga publishers and perhaps debut as professionals.
Entries can be submitted here, and full details of the competition, important dates, as well as terms and conditions, can be seen here.