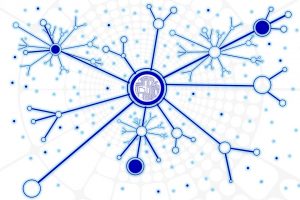 Data has fast become one of the most important resources in the world. While data is treated as a valuable commodity, there has been growth in the open data movement in which data is made free and accessible to all.
The Government of Japan has been providing open data as early as 2004, however, in an attempt to create a more user-friendly consolidated platform, a new Open Data Strategy was devised in 2012. The strategy outlined the provision of open data as a way to not only provide transparency and trust, but also as an opportunity to allow various groups to harness it and develop products that have a positive social impact.
Although local governments in Japan are not obliged to provide open data, the movement initiated by the central government also caught on at local level. At present all 47 prefectural governments and around 25% of municipal governments have data that is readily available for anyone to access and use. As it is at the discretion of the local authority on what the type of data is to be made public, the datasets provided varies greatly between authorities. Examples include water levels in dams, locations of emergency shelters, traffic collision incidents and many more. Below are three ways in which external groups have used open data to develop products that have a positive impact on society.
Warning – Sharing local information on levels of illness outbreaks
Warning is a free web app that shows visualisations of illness outbreaks such as colds and influenza across a city. This project by development group Horizon started in 2014 having won a contest held by the Open Data Governance Association.
Since then, hospitals from 12 cities and 1 entire prefecture have provided aggregated data on patients with common illnesses. In addition, users can submit their own data detailing their illness symptoms. The app also allows users to breakdown the data into time and types of illness giving users better insight.
As health data is extremely sensitive only five pieces of information are submitted: city district, time of submission, gender, age group and symptoms (runny nose, coughing, sore throat, fever). This alleviates privacy concerns while continuing to share valuable information with the local community.
Although it is only available in a handful of cities, it is a great example of how limited health data can be shared for the greater good of the community.
The web app is available here (Japanese only): http://wg.horizon-sc.co.jp/warnning/index.html
Coaido119 – Defibrillator sharing on demand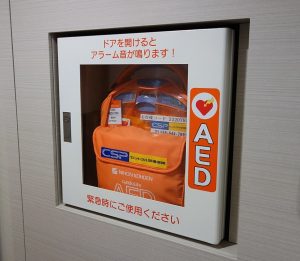 The boom in the sharing economy through apps has made us accustomed to granting strangers access to food, cars and other personal possessions. But what about life-saving medical equipment? This is where the Coaido119 defibrillator (AED) sharing app steps in which makes use of open data from 160 local authorities on facilities that have defibrillators.
Imagine a scenario where you are sitting next to someone and suddenly their heart stops beating. You call the ambulance but as the minutes pass their brain cells begin to die due to lack of blood flow. After 10 minutes those cells will cease to function and will effectively be dead.
Coaido119 solves the issue of the time delay between the emergency call and the ambulance reaching the scene. Firstly, the emergency call is made using the Coaido119 app – this connects with not only the emergency call centre, but also nearby users who have the Coaido119 app. Users with a defibrillator at hand (such as in an office) can take it to the emergency scene, and to help them get there, they are given the GPS location and ability to video call the emergency caller via the app. These precious minutes saved is the difference between life and death.
Click here to see a video of how it works: https://www.youtube.com/watch?v=688w3Wzon3E
There are other apps similar to Coaido119 that makes use of the same open data and it is encouraging to see what other potentially life-saving projects may come in the future.
Rescueweb – Disaster management and analysis tool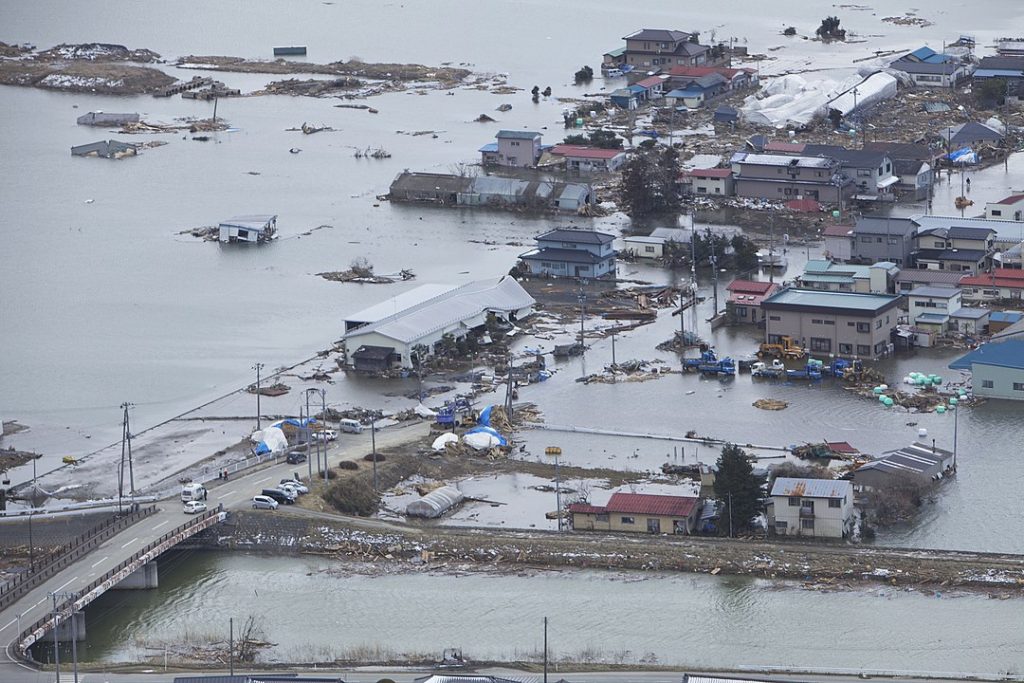 Japan is a country prone to many forms of natural disasters and requires the consideration of numerous factors in order to make the best decisions. Rescuenow have tried to make this easier with their online tool called Rescueweb.
The tool makes use of multiple datasets including weather, utilities, infrastructure and seismic activity, all of which can be used for risk analysis and visualised to help decision-makers select the best course of action. Some of the datasets are provided by local governments such as transport and shelter information and prove to be essential contributions for calculating risk.
Particularly in times of disaster, sharing data is critical and requires the cooperation of all parties. The provision of additional data combined with easily accessible tools such as Rescueweb will no doubt make Japan better prepared for future disasters.
The increased provision of open data is an encouraging sign of progressive thinking by local governments. More data being made available will open doors for developers and creatives to come up with new products and solutions to solve problems. There is still plenty of room to grow and with only a quarter of municipal governments providing open data, we can expect to see many more advancements as more local governments get on board.