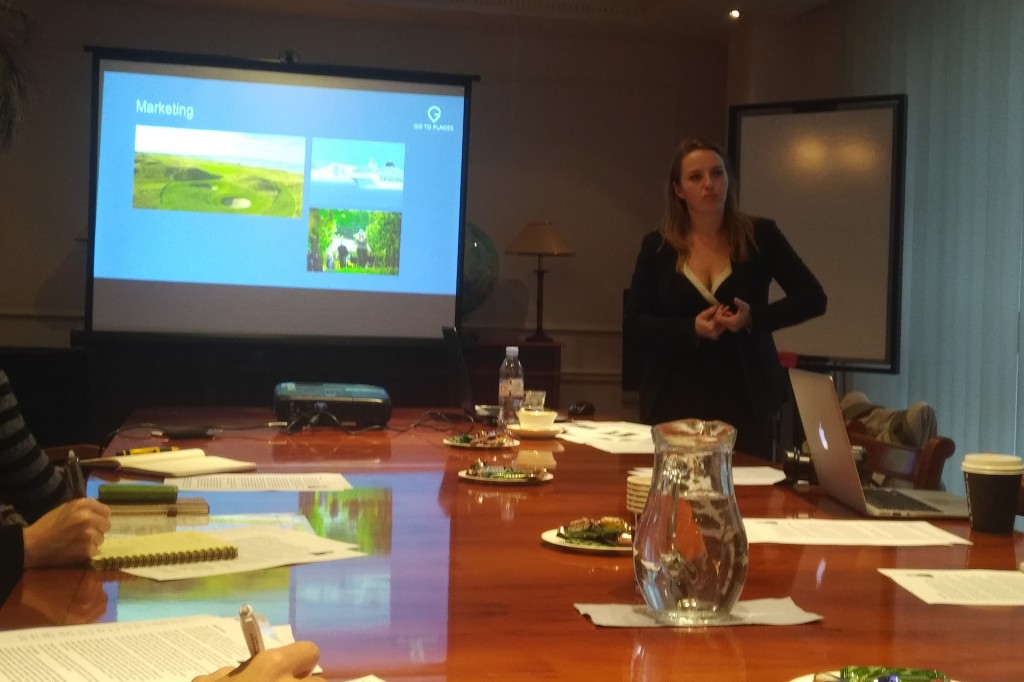 World Travel Market took place in London this week, with the world's leading destinations gathered in one place to promote themselves to the world and discuss trends and innovations in an evolving sector.
Against this backdrop and with several Japanese local areas well represented at the event, JLGC held the first in a series of place branding masterclasses for Japanese local officials to gain insights in destination marketing from UK partners.
Sinead Hanna (above), Head of Marketing for Go To Places, which currently covers the English counties of Kent and Hertfordshire for tourism promotion, was the first lecturer in the series and spoke on the company's business model of comprehensive destination management amid a challenging funding climate and changing visitor expectations.
Sinead's presentation to JLGC gave practical insights to staff members on a range of topics facing UK local areas in the competition to attract market share and grow their visitor economies, including organisational culture and values and the localisation of campaigns overseas.
As with WTM, discussions at JLGC covered trends affecting tourism professionals globally, such as the impact of 'overtourism' on cities, the shift to digital marketing and changing visitor expectations of local experiences. Visit Kent, in particular, have undertaken a number of high impact campaigns in the UK such as 'Kent Contemporary' and #KissesFromKent (in response to Brexit).
Sinead Hanna said: "We were delighted to be invited to deliver a place branding masterclass to local Japanese officials, and found the event extremely useful. By sharing our collective experience and best practice, we were able to broaden our knowledge of the challenges facing long-haul Eastern destinations when it comes to tourism promotion, and provide workable solutions for the teams to consider."