This year marks the 40th anniversary of landmark British youth cult film Quadrophenia, which sparked an immediate revival of interest among British teenagers in 1979 of the previous decade's mod culture: sharp suits, soul music and, perhaps most iconic of all, Italian scooters. Off-screen however Italian two-stroke Vespa and Lambretta motorcycles are now increasingly seen as detrimental to air quality in European cities, with several (most notably Paris and Amsterdam) introducing stringent emission control policies which could see them off the streets ahead of a possible outright ban on petrol vehicles.
2019 also saw the introduction of London's Ultra Low Emission Zone (ULEZ), regarded as one of the most radical anti-pollution measures in the world, which operates 24/7 all year round and aims to discourage heavy-polluting vehicles from being driven in the capital. The "world first" scheme was worked up by former Mayor Boris Johnson in 2014, but accelerated under his successor Sadiq Khan (who suffers from adult-onset asthma), introducing it over a year ahead of schedule. For the time being the charge area is coterminous with the capital's already existing central Congestion Charge Zone (CCZ), but is due to be extended up to its North and South Circular roads by October 2021.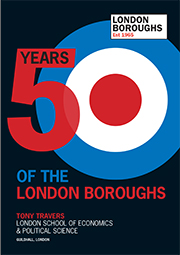 Reaction to the introduction of the scheme has been mixed, with Labour Mayor Khan's principal opponent's Conservative Party dubbing it a "Poll Tax on wheels" ahead of the May 2020 mayoral election and vowing to campaign against its expansion. However, a YouGov poll in April 2019 found that 72% of Londoners supported the principle of emissions charging to reduce pollution and congestion.
It's not just heavy trucks and diesel cars which fall foul of the ULEZ, as motorbikes built before 2007 which do not meet Euro 3 emission standards are also liable to pay the £12.50 daily charge. Historic vehicles such as Lambretta (which ceased production in 1971) and Vespa classic scooters are exempt from the ULEZ charge, but the more commonplace modern Vespa is not if it's a pre-2007 model. "Insurance companies are seeing a rise in the number of people asking for quotes on classic bikes, with the Lambretta LI-150 Special now number two," Martin 'Sticky' Round, former editor of Scootering magazine and author of the recent Scooterboys: The Lost Tribe, told me.
Scootering as a hobby continues to attract adherents, many of whom were either original or revival era mods, with some new entrants of middle age and higher disposable incomes looking to join in. Many of these rally-going scooterists belong to the Vespa Club of Britain and local clubs under its banner, while some just ride their classic bikes independently a handful of times a year. Other Vespa owners simply use their scooters for short journeys and commutes without any cognisance of the scooterboy subculture.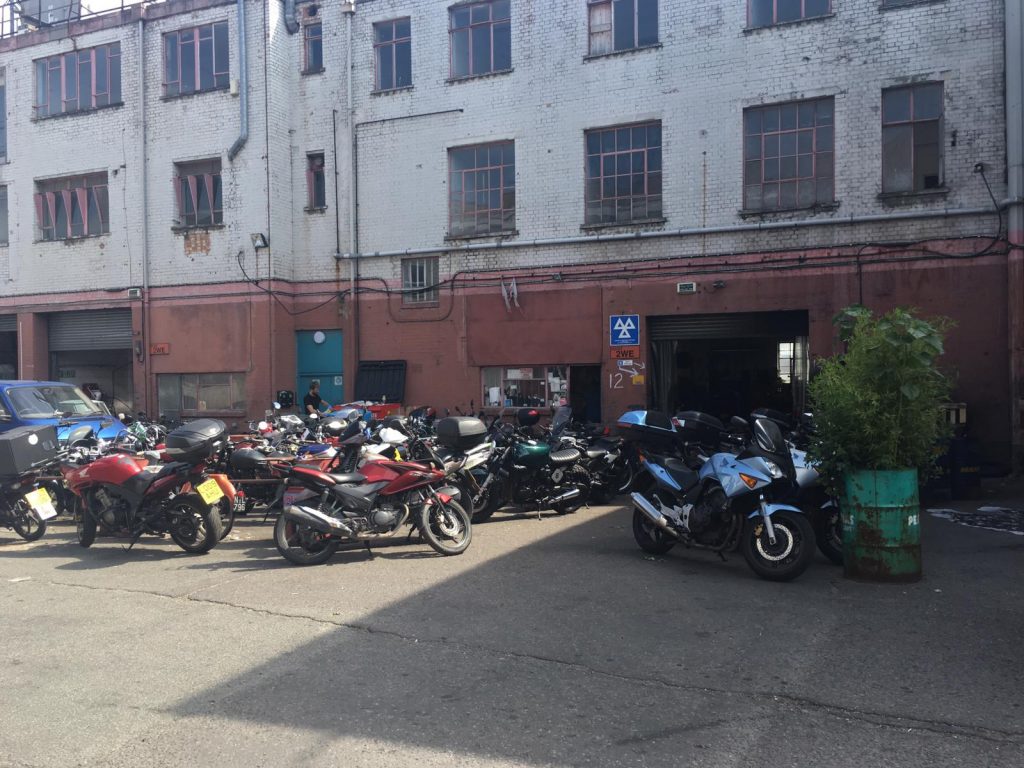 For those with pre-2007 bikes looking to avoid ULEZ charges, there are several options available. The National Emissions Testing Centre (approved by Transport for London, TfL) sits on a grimy trading estate in Hackney Wick, just across the River Lea from London's Olympic Stadium. Operated by local firm Riverbank Motorcycles, for a one-off £175 the centre can offer testing and a certificate to receive an exemption from TfL if the owner's pre-Euro 3 bike doesn't emit more Nitrous Oxide (NOx) than the ULEZ covers (currently 0.15g/km). "After an initial rush to meet the April deadline, demand has remained constant at around 20 tests per week, as owners are now receiving letters from TfL demanding payment, which proves the cameras are working," Riverbank's John Rusby told me.
The test itself is carried out on each bike while accelerating, decelerating and idling, with the NOx levels recorded then sent to the TfL database in an examiner's report, pass or fail. Riverbank are confident however that most two-stroke bikes will pass the test, the one-off cost of which equals 14 days' ULEZ charge. A tested compliant scooter will probably also attract a higher resale price in the growing second-hand market.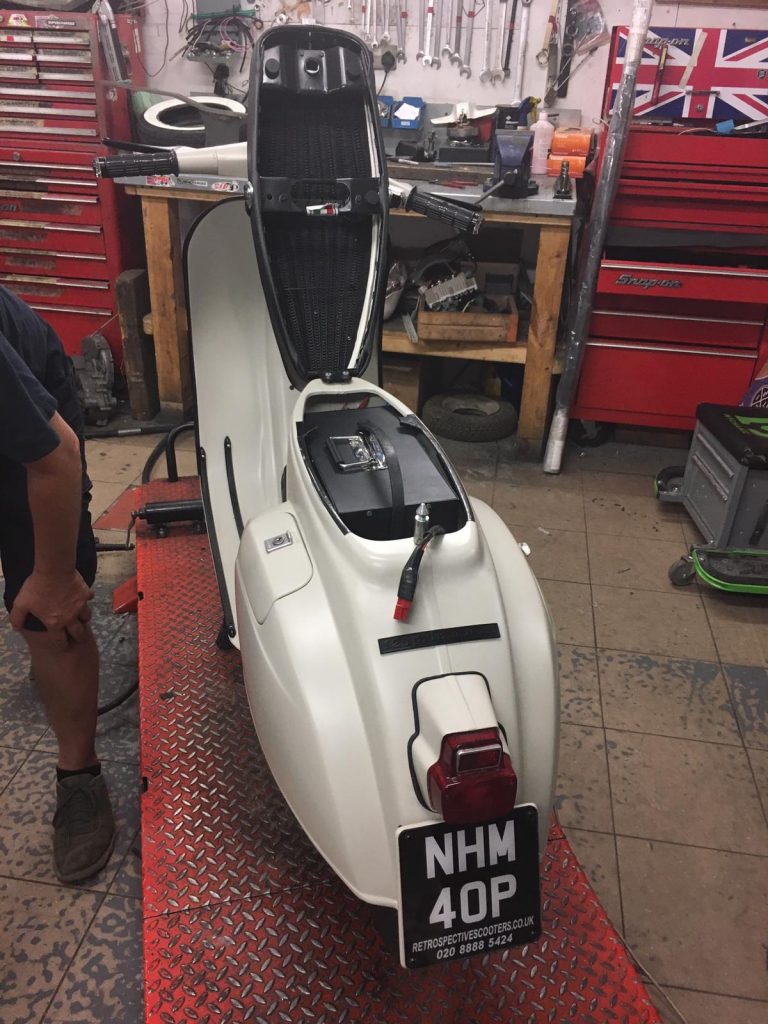 Further up the Lea Valley, on an equally nondescript trading estate in Walthamstow sits Retrospective, a specialist scooter seller and workshop. Retrospective's owner Niall McCart is offering a more automotive tech solution for the ULEZ-conscious with the world's first electric conversions for classic scooters. With some classic scooters now selling for more than the cost of new cars, owners could be forgiven for wanting to future-proof their investment.
Two years in development under privately-funded R&D with no government support (and registered with the World Intellectual Property Organisation), Retrospective's recently launched EV conversion kits now attract global orders from beyond the ULEZ boundary (though other territories will be considering emissions charges or bans). The app-enabled (with enhanced security) motor costs £2,495, with an extra £950 for the Panasonic lithium battery and charger (costs also exclude global delivery or installation at Retrospective's East London workshop at £500). "It may sound expensive upfront, but considering how much you're going to spend on fuel in the future if you use your bike regularly, that cost is pretty much taken care of by this," McCart told me, adding that the battery is good for 30 to 90 miles (depending on speed) on a six-hour charge.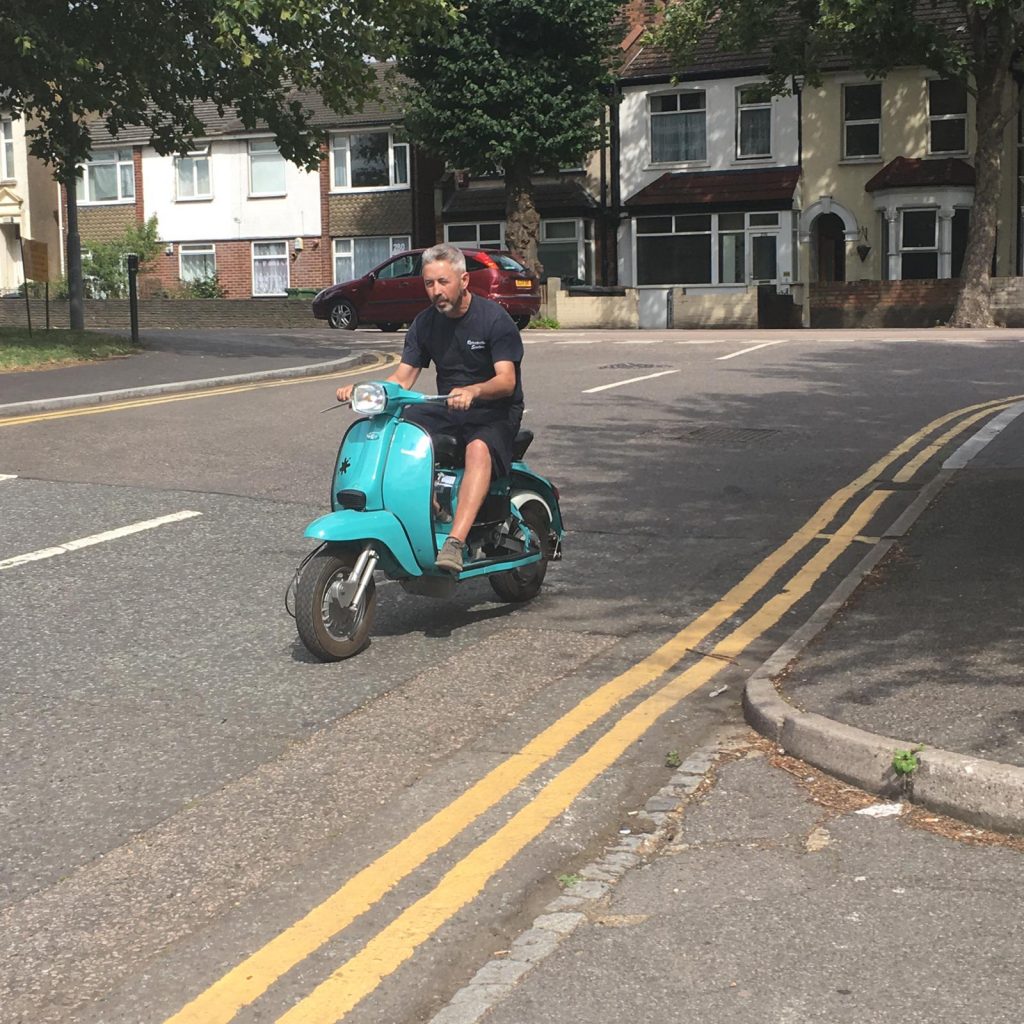 Cinema posters for Quadrophenia in 1979 billed its mod subculture as "a way of life". 40 years on, London's authorities are banking on the ULEZ to lead to a better quality of life for Londoners, on the roads and off.
Text: Andrew Stevens
Photos: Rafael Stevens