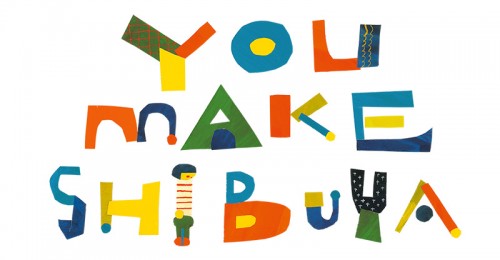 In the global perception, Tokyo is a megacity and sprawling metropolis of 13m people.  Tokyo itself is governed, separately to the rest of Japan's prefectures, as the Tokyo Metropolis (the so-called Tokyo-to or Tokyo Metropolitan Government), with a core central area of 23 subdivisions known as 'special wards'.
While the metropolitan government serves as the regional administration to meet the needs of the metropolis, the wards themselves are concerned with basic everyday municipal services and retain their own special character and identities.  The special wards system, also unique to Tokyo within Japan, enjoyed its 70th anniversary this March, with some ward governments celebrating their civic history with special events to mark this milestone.
Firstly, a few words on how this came to be.  Until 1943, the City of Tokyo existed in one form or another as a separate municipality under the Prefecture of Tokyo created in the former ancient city of Edo under the Meiji era from 1868 onwards.  Having gained the right to self-government in 1888 and under the separation of city and prefecture from 1898, Tokyo's wards system was introduced under this reform, growing to 35 in total as of 1932.
With the creation of a unified Tokyo Metropolitan Government in 1943, the wards were reorganised into the 23 of today under Japan's post-war constitution of 1947 and its local autonomy provisions, including the reintroduction of direct elections.  The 1947 reforms saw the wards redefined as 'special wards', as subdivisions of the metropolis enjoying certain autonomy and status not seen elsewhere in Japan.
Under the 1947 reorganisation, from 35 to 22 wards (23 following the creation of Nerima), 11 new wards were created, while the other half were permitted to retain their historic names, including Setagaya, Shibuya and Adachi.
With an eye on the approaching 2020 Tokyo Olympic and Paralympic Games, several Tokyo wards have taken advantage of the 70-year landmark to commemorate their foundation and distinctive civic identities.  Some have got in on the act by issuing special commemorative licence plates, with Bunkyo Ward acknowledging its literary heritage via one-time resident and celebrated novelist Soseki Natsume, with a feline-themed design as a nod to his classic I Am a Cat.
The Shibuya-kei (or 'Shibuya style') was ascendant and influential in the mid-to-late 1990s, with Pizzicato Five ('Twiggy Twiggy') best known to global audiences via MTV rotation, along with but to a lesser extent the likes of Flipper's Guitar and Towa Tei.  Centred on the fashion, retail and nightlife hub around Shibuya Crossing, Shibuya-kei was notable for its incorporation of earlier European and American influences of the 1960s (and lesser extent 70s and 80s) in a recognisably Japanese style (but without any crossover into other Japanese genres), similar to Acid Jazz in London.  It attracted a small but devoted number of followers in Europe and the US during the period.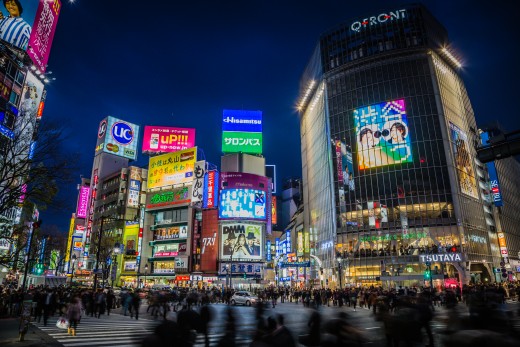 Here we will look at efforts of Tokyo ward governments to promote their locality and place identity, namely Shibuya (pictured) and its own official 'ward song'.  Shibuya is not the only ward to commission a special song to acknowledge this milestone.  Ota Ward adopted its own ward song 'Egao, Konomachi Kara' ('Smiles beaming from this town') last year, penned by lyricist Reiko Yukawa and composer Akira Senju (both well-known performers in Japan) for singer Rimi Natsukawa.
However, Shibuya's new official song, aimed at providing a mission statement or call to arms for the ward's future, in fact harks back to the past by leveraging its associations with the so-called 'Shibuya-kei' scene of the 1990s.
'Yume Miru Shibuya' ('You Make Shibuya') was commissioned by the ward government, with former Pizzicato Five singer Maki Nomiya (pictured) on vocal duties, in keeping with the band's eponymous association with the district two decades ago.  The lyrics, however, were derived from a basic concept of where ward officials see Shibuya 20 years from now and the ward's approach to tackling challenges.
Written by copywriter Yohei Ugaeri, the lyrics of 'Yume Miru Shibuya' invoke local landmarks such as Yoyogi Park and the ward's strategy based around the slogan 'changing difference into strength'. In 2015 the ward was the first in Japan to register same-sex partnerships, through a local ordinance which stipulated that "the city must take the initiative in spreading and sharing understanding of respect toward human rights and diversity, that any form of discrimination should not be taking place."
YOU MAKE SHIBUYA official website (includes 'Yume Miru Shibuya' video)
All images taken from flickr.com and Shibuya City