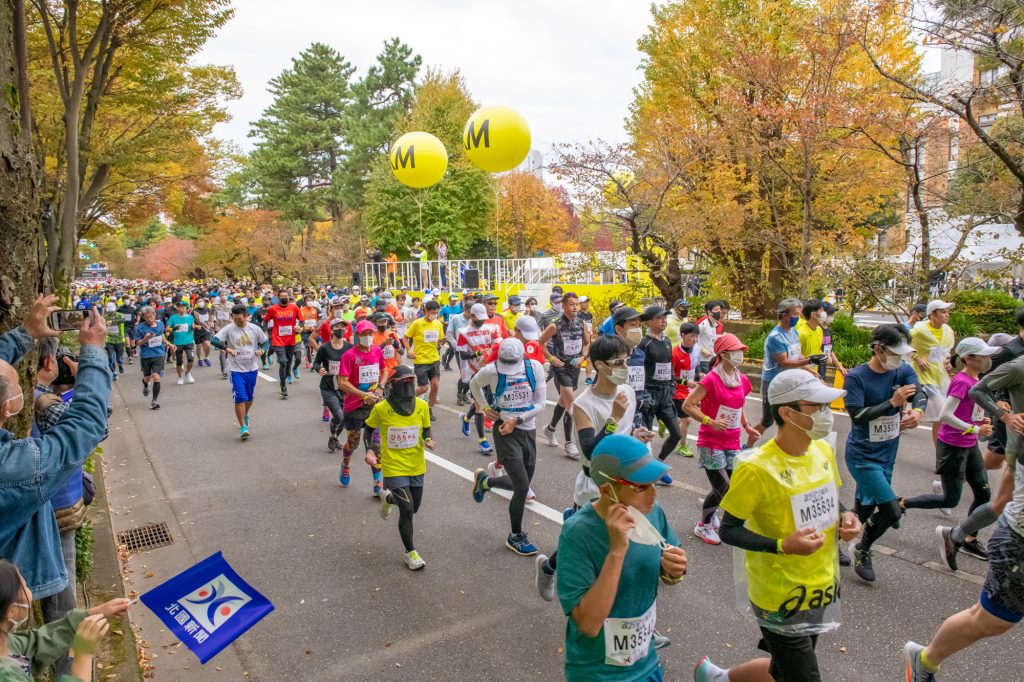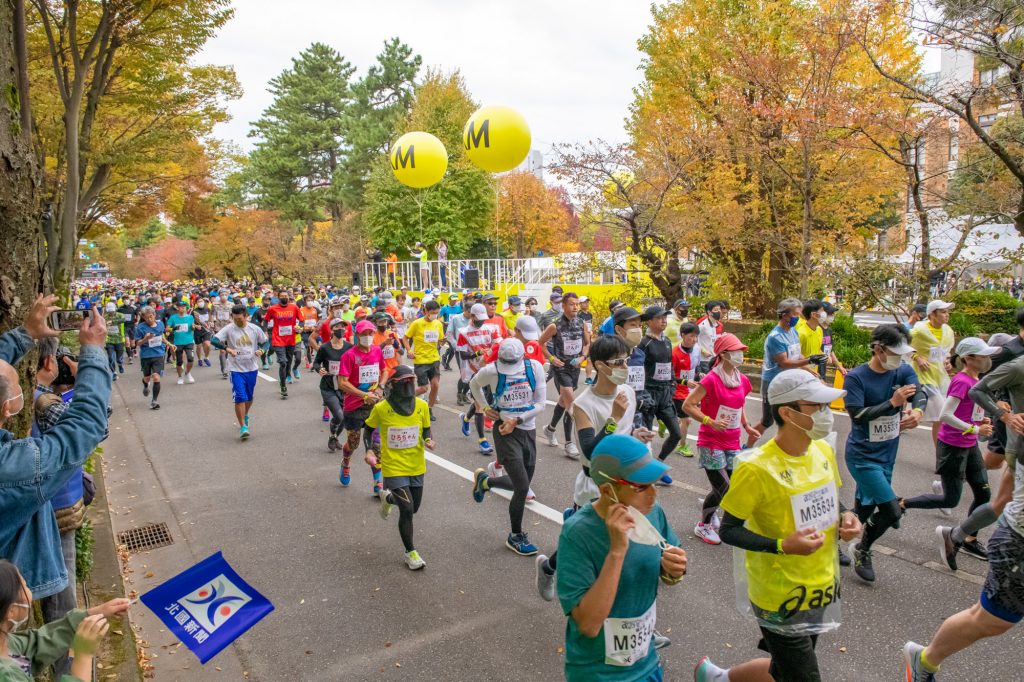 Registration is open for Kanazawa Marathon 2022 online!
The Kanazawa Marathon is going online for those of you who aren't able to participate in person! You can join the fun from anywhere in the world by downloading the designated running app on your mobile device. Cover the distance within the month-long period in as many sessions as you want and use any course you choose.
Registration is open between Friday, June 10th at 8 p.m. and Wednesday, August 31st until 11:59 p.m (JST). The participant cap is 300 people, chosen on a first-come, first-serve basis.
Since its inauguration, 5,418 people from outside Japan have run the Kanazawa Marathon. The course passes all the most famous attractions of Kanazawa, including the 21st Century Museum of Contemporary Art, Kenrokuen Garden, and Kanazawa Station's Tsuzumi-mon Gate. Runners will be able to experience Kanazawa's splendour in full!
Along the route are six Tabemasshi stations, or food stations for runners, which offer a variety of local cuisine, such as wagashi and Kanazawa curry. Through their bountiful spread of Kanazawa and Ishikawa dishes, the stations are a great way to get to know the region's cuisine.
We look forward to seeing you online this year, and we hope to see you in person next year for Kanazawa Marathon 2023!
See the following link for more information: https://kanazawa-marathon.jp/on-line/