PRESS RELEASE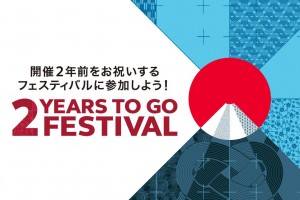 With Japan preparing to become the first Asian nation to host Rugby World Cup, a 46-day tour of all host cities and Top League teams, will provide a fitting and ambitious way to mark the major milestone.
Kicking off in style with a public extravaganza at Shibuya 109 – one of central Tokyo's busiest and most recognisable landmarks – the Webb Ellis Cup will be the inspirational centrepiece of a festival that will encourage this sports-loving nation to connect through rugby, create lasting memories and celebrate the hosting of what will be the biggest sporting event to be held in the Land of the Rising Sun for nearly 20 years.
From Sapporo City in the north to Kumamoto in the south, from Fukuoka to Kamaishi and many more places in between, the cup will be the guest of honour as this exciting festival travels the length and breadth of Japan. In all, the following prefectures will be visited: Tokyo, Saitama, Oita, Shizuoka, Iwate, Kumamoto, Osaka, Aichi, Hyogo, Fukuoka, Sapporo and Kanagawa.
The festival will reach a fitting climax at the international stadium in Yokohama, coinciding with the Japan v Australia match on 4 November, almost two years to the day before the Rugby World Cup 2019 final is played at the very same venue.
Japan Rugby 2019 CEO Akira Shimazu said: "We are delighted to announce details of the Rugby World Cup 2019 two-years-to-go festival that will connect the host cities, create a nationwide celebration and go forward to inspire and excite the people of Japan ahead of the tournament."
Rugby World Cup Tournament Director Alan Gilpin added: "The two-years-to-go festival represents a fantastic opportunity for the whole of Japan to celebrate hosting Rugby World Cup 2019 and engage with activities that will give a flavour of what is to come in two years' time."
Link to Rugby World Cup 2019 press release.