Activities and Events
JAPAN STUDY TOUR – Shizuoka City and Tokyo: Urban Design and Policies for Healthy Cities, 8–14 January 2018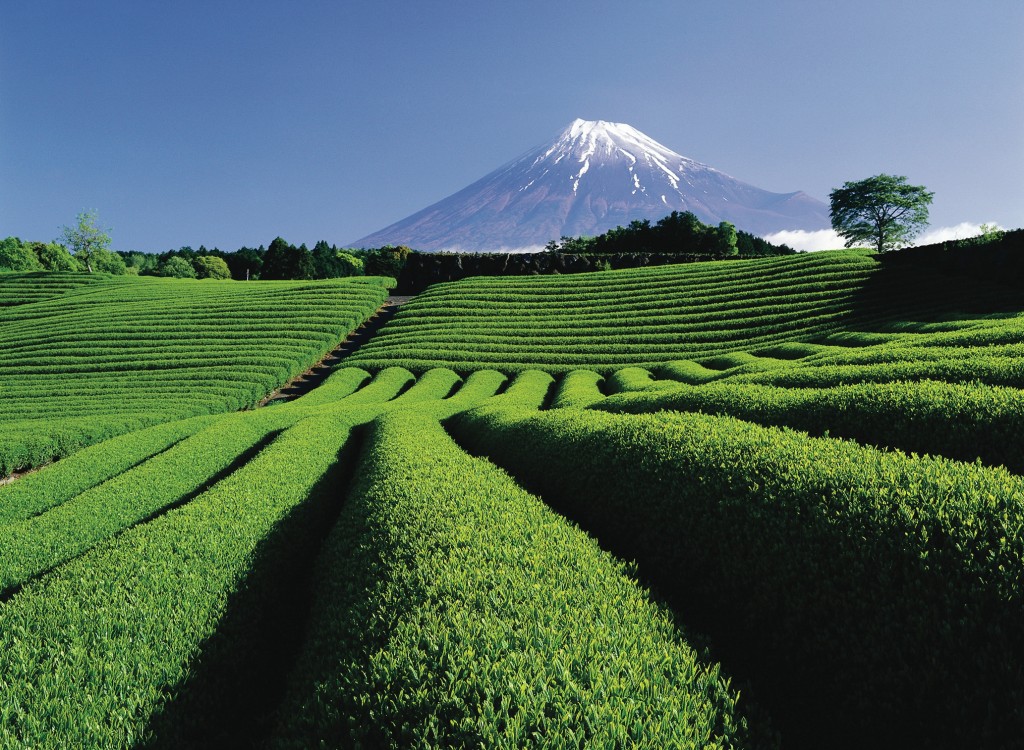 Below are details on the 2018 tour, which has now finished.
For the next tour in 2019 follow our Twitter @jlgclondon and sign up for our newsletter on the website main page ('home' link above left) for updates and details as they are confirmed later in 2018.
The current schedule is tentative and further details are confirmed after participants are chosen.
Date                       Daily Schedule
08/01/2018         Tokyo and CLAIR HQ
09/01/2018         Tokyo and CLAIR HQ
10/01/2018         Weds    AM         Site visit in Tokyo on the theme of the tour
12:00     Lunch
PM         Transfer from Tokyo to Shizuoka City
11/01/2018         Thurs
09.00     Leave the Hotel
Courtesy visit to the Mayor of Shizuoka City
Lecture – Introduction to Shizuoka City
Explanation of local administration and policies:  Realising 'Always at Home' brand for the city where citizens are accustomed to living healthily as individuals.  Followed by 'Always at Home' Project visit, services helping to extend healthy lives
12.30     Lunch
14.00     Visit:  Community Cafe, Joutou Health and Welfare Office (Regional Rehabilitation Promotion Centre)
Visit:      Maple Mountain Garden (tea ceremony experience)
18.30     Welcome Dinner hosted by the City of Shizuoka
Performances by 'Geiko' (geisha)
20.00     Return to hotel
12/01/2018  Fri
09.00     Leave hotel
09.30     Explanation of local administration and policies:
Initiatives to establish 'Shizuoka City Lifelong Activity Model' (continuing care retirement communities)
11.00     Transfer to site visit, lunch on the way
13:00     Visit:   Senior citizens' welfare area cooperated with home facilities and facilities welfare
15.30     Opinion exchange and discussion with Japanese local government staff
17.00     Transfer to 'Ryokan' traditional Japanese inn
18.30     Farewell Dinner hosted by CLAIR
13/01/2018        Sat
09.00     Depart from ryokan
10.30     Visit
Miho-no-Matsubara Pine Grove, World Heritage Site, made famous by ukiyo-e painter Utagawa Hiroshige
12:00     Local company visit (TBC) and lunch
PM         Depart the city, return to Tokyo
Comprehensive local government policies for healthy lifestyles through local agriculture support and urban living design for those later in life
Shizuoka City ranks second for residents' longevity amongst the Government Ordinance Designated Cities of Japan, cities where the responsibility and freedom to make policy is most devolved to municipalities within Japan's local government system.
This next Japan Study Tour will look at Shizuoka City Hall's current policies for local health and longevity, focusing on three primary initiatives: promoting healthy eating and nutrition among the local population by supporting local agriculture, including local green tea produce with proven health benefits and antioxidant properties; designing an urban environment supporting the aged with appropriate housing and well trained professional support; and creating an inclusive care support system to enable people to continue living in their communities.
The Japan Study Tour is an annual programme which aims to promote mutual understanding between Japan and European local authorities. JLGC invites applicants from senior level staff of UK/Northern European local government to join this seven-day tour to look at the current situation and issues related to Japan's cities and regions.
For more information, please call 020 7839 8500, or to request the application form and guidance document send an email, marked "JST 2018 Shizuoka" to mailbox@jlgc.org.uk.
An article about last year's tour can be read via the following link, written by Jane Dudman, Editor of the Guardian's Public Leaders Network:
Japan's post-tsunami recovery plan: tomatoes, fish and hula-dancing
Details for the 2018 tour will be updated on this page in 2017, along with application process and eligibility details. Please follow us on Twitter or sign up for our email newsletter for updates.
2017 Theme: Urban Renewal Five Years After the Tohoku Earthquake
Key Themes
Housing policy in Iwaki City post earthquake and tsunami
Plans for high ground transfer for residents from the tsunami disaster area
Policies for housing evacuees from the nuclear exclusion zone
Initiatives for regenerating local industry and tourism post disaster
Initiatives for renewable energy; offshore wind energy generation and others
Disaster prevention initiatives in the affected area (including radiation contamination)
Theme explanation
As a result of the massive Tohoku earthquake in east Japan of March 2011, around 400 people in Iwaki City lost their lives, with significant damage to around 91,000 buildings.
Immediately after the earthquake the issues that arose included more than 20,000 evacuees being relocated from the nuclear evacuation area and a need to provide specific support required by the evacuees, as well as existing city residents who were also hit by the tsunami damage.  This included managing and ensuring the provision of public housing and emergency accommodation for those whose houses had been badly affected by the disaster, dealing with significant damage to the coast and built up area of the city, redevelopment of residential land in conjunction with green spaces used for disaster prevention as well as the maintenance of roads.  Further to this reputation damage from the nuclear incident had a major impact on the agricultural and tourism industries of Iwaki City.
Over five years have passed since the disaster, improvements continue on the basic infrastructure and presently the city is looking to the future, now in a period of transition from the fundamental reconstruction achieved to the current rebirth of the city.
Using local resources in and around Iwaki City, with over 2,000 annual hours of sunlight per year as well as 70% of the city area being made up of wooded land, biomass and other renewable energy related industries are being supported by the municipality.  Nuclear decommissioning related research, including the use of robots, continues to be developed looking at the medium to long term, and more than ever efforts aim for resurgence in the local economy.  A testing system ensuring safety and transparency of local agricultural products has been established to inform residents and make test results public with the aim of correcting harmful rumours over to the issue of radiation, and in an effort to promote inbound tourism in conjunction with the upcoming Tokyo 2020 Olympic and Paralympics, the city is taking advantage of the advent of the Games by promoting sports and culture in the area.
The local authority also invites participants from all countries to enjoy the charms of the area as well as the local cuisine and flavours of Iwaki City produce during their stay, with the opportunity to experience firsthand the work of a municipality overcoming an unprecedented natural disaster and to see how the city continues to develop strongly as a forward looking local government prepared for future such events.such events.
Applications
The following links are to download the application form and 'seminar outline' including terms and conditions.
Completed forms should be emailed to mailbox@jlgc.org.uk with 'JST 2017′ written in the subject line. At the application stage only Form 1 needs to be completed. Successful applicants once chosen will be asked to complete flight details upon confirmation of accepting a place on the tour.
The Japan Study Tour is an annual programme which aims to promote mutual understanding between Japan and European local authorities. JLGC invites applicants from senior level staff of UK/Northern European local government to join this seven day tour to look at the current situation and issues related to Japan's cities and regions.
Applications are invited from public sector workers, or staff of organisations working with local government, in the following countries: the United Kingdom, Ireland, Germany, Austria, the Netherlands, Denmark, Norway, Sweden, and Finland. For other countries please contact your nearest CLAIR office, a list of which can be found here under the Overseas Offices tab.
Typical JST Seminar Outline (Sample)
The following schedule is tentative and will be confirmed with successful applicants upon confirmation of accepting a place.
Schedule in Tokyo
January 9 (Mon)
Arrival at Narita/Haneda Airport, transfer to hotel by airport limousine bus, check in and orientation, evening meal in the hotel.
January 10 (Tues)
Transfer from hotel to CLAIR Tokyo HQ, meeting with CLAIR senior staff, lecture on Japanese local government and their competences, CLAIR's role, seminar on the tour theme, evening reception and dinner.
Schedule in Iwaki
January 11 (Weds)
Transfer to Fukushima City (shinkansen),  site visit 'Introduction to Fukushima Prefecture',  transfer to Iwaki City, arrival at Super Resort Hawaiians, lecture (60 minutes) 'Joban Kosan Co initiatives from coal mines to tourism and reconstruction', evening meal at Spa Resort Hawaiians (buffet).
January 12 (Thursday)
Courtesy visit to the mayor (30 minutes), local government lecture (90 minutes) 'Iwaki City policies for post disaster housing', 'policies of the local authority for citizens displaced by the nuclear power incident', 'commitment to renewable energy such as offshore wind power generation', site visits; 'Wonder Farm' initiative of agricultural industries combating misinformation, Hisanohama branch office (evacuation building), radioactivity testing centre, Toyoma Usuiso District (upland relocation, population resettlement sites), Toyoma District Evacuee Public Housing, Toyoma Reconstruction – 'Toyo Marché' shopping centre, evening reception hosted by Iwaki City
January 13 (Friday)
Site visit (90 mins) "Shoko Kanazawa Museum" (calligraphy, tea ceremony experience), site visit (40 minutes).  Shiramizuamidadō temple, opinion exchange (120 minutes) attendance by senior staff of related city departments, farewell party hosted by CLAIR venue TBC
January 14 (Sat)
Return to Tokyo with CLAIR staff, additional visits TBC
January 15 (Sun)
Assistance by CLAIR staff with return to home country, onward plans.
For more information please call 020 7839 8500, or to request the application form and guidance document send an email, marked "JST 2017 Iwaki" to mailbox@jlgc.org.uk.
Note on tour expenses
CLAIR covers:
- Expenses incurred during the Seminar period in Japan including transportation within Japan, accommodation, meals, seminar materials, admissions, and overseas travel insurance
Participants cover:
- Round trip airfare to Japan
- Any expenses incurred prior to arrival in Japan and after departing from Japan
- Personal expenses incurred in Japan (e.g. shopping, phone calls, food/drinks from hotel mini-bars, expenses incurred in free time)
N.B. Applicants must be able to commit to the full itinerary . Arrangements are through a group booking with a travel agent and cannot be changed once confirmed. Applicants making additional arrangements for a stay in Japan must schedule them before and after the planned schedule – all tour elements must be taken part in including all transfers and group visits. JLGC reserves the right to withdraw the offer of a place on the tour where any participant is unable to commit to the full schedule.
The tour aims to foster a deeper understanding of Japan, its system of local government, and encourage the exchange of ideas and information. It is an ideal opportunity for senior officers from local government and related organisations in the United Kingdom. The tour starts every year with a visit to the Council of Local Authorities for International Relations (CLAIR) in Tokyo where participants will learn about the relationships between national and local government in Japan. Participants then transfer to the host city to learn about Japanese local government and participate in visits and meetings. Accommodation, travel and food expenses in Japan during the tour will be covered by CLAIR, but participants must bear the cost of flights between the UK and Japan.
Reports from previous tours can be seen in the sidebar above to the left.
Example detailed itinerary arranged by host authority from past tour
For more details and to register interest in future tours please email mailbox@jlgc.org.uk
Pictures by Eaglefire used under licence of Creative Commons Attribution-ShareAlike 3.0 Unported
Previous Japan Study Tour Themes
| | |
| --- | --- |
| 2015 - Yamanashi | Challenges in Demography: Tackling Ageing Society and Shrinking Populations |
| 2014 - Kumamoto | Compact and Connected Cities - Smart Growth in Kumamoto |
| 2013 - Miyagi | Reconstruction, Regeneration, Resilience |
| 2012 - Nagasaki | Urban Regeneration and the Green New Deal |
| 2011 - Kawasaki | Regional Economy and Green Industries |
| 2010 - Kyoto | Local Government and Policies for the Environment |
| 2009 - Hokkaido | Regional Regeneration Through Hosting International Events |