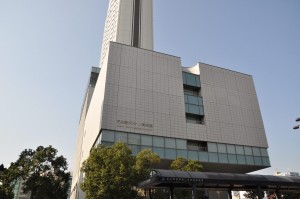 Nagoya City Government is looking to partner with overseas arts organisations seeking exhibiting opportunities in Japan.
Nagoya City Hall is now accepting rental applications and proposals for the Museum Wing in the Kanayama Minami Building, where the former Nagoya/Boston Museum of Fine Arts was located.
The Nagoya/Boston Museum of Fine Arts, as the sister museum of the Museum of Fine Arts, Boston (MFA), until this year broke new ground in Japan by presenting art in innovative and refreshing ways. The manifold works on exhibition were selected from one of the world's finest collections.
The opportunity to use the Kanayama Minami Building offers the foundations upon which to build upon the Nagoya/Boston Museum of Fine Arts's legacy and establish a new venue for the arts based in the centre of downtown Nagoya.
For more details, please see the link below.
http://www.city.nagoya.jp/en/page/0000111220.html
Contact:
City of Nagoya Tourism & Exchange Department Cultural & Historical City Development Department Cultural Promotions Office Business Planning Section
TEL: +81 52 972 3172
MAIL: a3175@kankobunkakoryu.city.nagoya.lg.jp