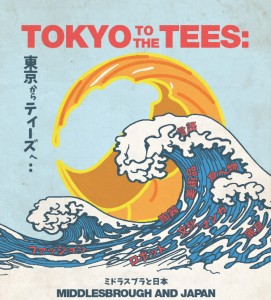 Until 31 December
Dorman Museum, Linthorpe Road, Middlesbrough TS5 6LA
A new exhibition on Teesside further unravels the history of the area's historic but often forgotten connection to Japan. 'From Tokyo to the Tees' commemorates the 140th anniversary of celebrated Victorian designer Christopher Dresser's historic visit to Japan, which led to the birth of the Anglo-Japanese style in Victorian Britain, as well as the forging of trade and commerce links between the two countries.
In the mid-20th century Middlesbrough had the UK's largest Japanese community outside of London (with an Honorary Consul), thanks to shipping links between the two countries via the Tees port and many descendants of the 'Middlesbrough Japanese' still live in the town. More recently the area has seen several waves of Japanese investment into local companies in the chemicals and plastics sector, as well as the new Hitachi Rail facility nearby.
A key figure in the 19th century Aesthetic Movement and expert on Japanese art and design, Dresser was a noted potter in the town after his visit to Japan (where he wrote the report Trade with Europe at the request of the Emperor). The council-run Dorman Museum is the local and social history museum of Middlesbrough and contains a number of Dresser's works from the Linthorpe Pottery.
For more details on the exhibition, please see the Dorman Museum website.
More on Middlesbrough's historic links with Japan (Daiwa Foundation) and (JLGC)
More on Tees Valley's modern-day links with Japan (JLGC)